The world's top Absolut collectors are meeting in Scandinavia this summer.
The guest list is closed -- thanks for registering, we'll see you soon.
TRAIN/BUS INFORMATION POSTED AT THE BOTTOM
Friday, August 13, 2010
Absolut Vodka tour in Åhus, Sweden
Saturday, August 14, 2010
ICEBAR & Tivoli Gardens in Copenhagen, Denmark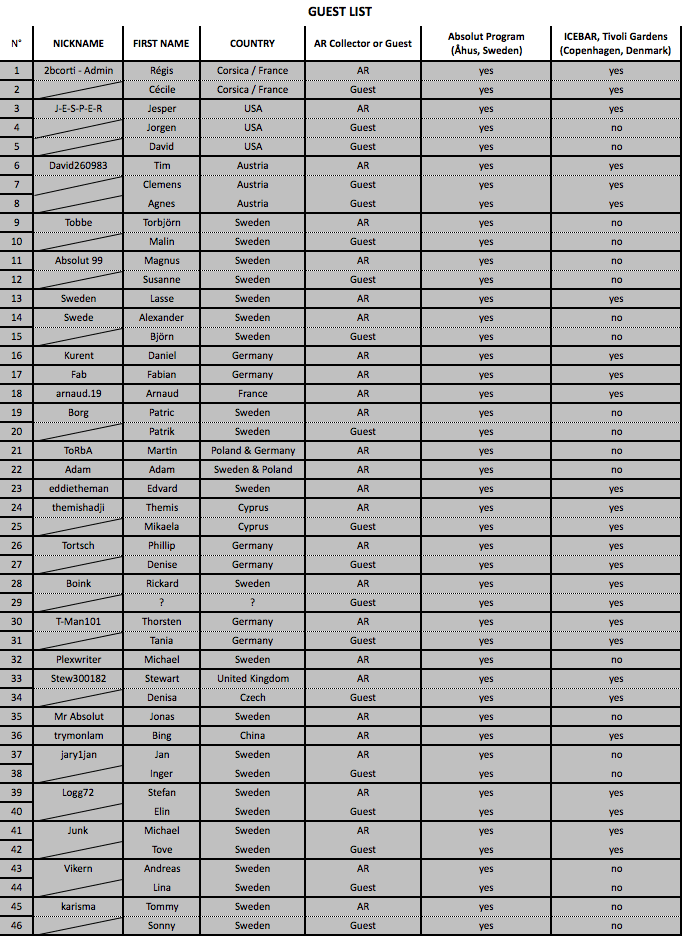 Friday, August 13, 2010
Absolut Vodka factory tour in Åhus, Sweden
IMPORTANT NOTICE: Meet at Hotel ÅhusStrand (map) no later than 11:30am (Absolut will pick us up by bus).
Jan Toreheim, Absolut's Global Brand Ambassador, will host the tour. 
We start by going to the distillery in Nöbbelöv, then the bottling plant (Satellit), and end up at the warehouse.  Afterwards, we'll go to the presentation room and end with a session on Absolut's creative heritage, L.O. Smith and the bottle.  The tour ends around 6:00PM, at which point Absolut will drive us back to Hotel ÅhusStrand (photos).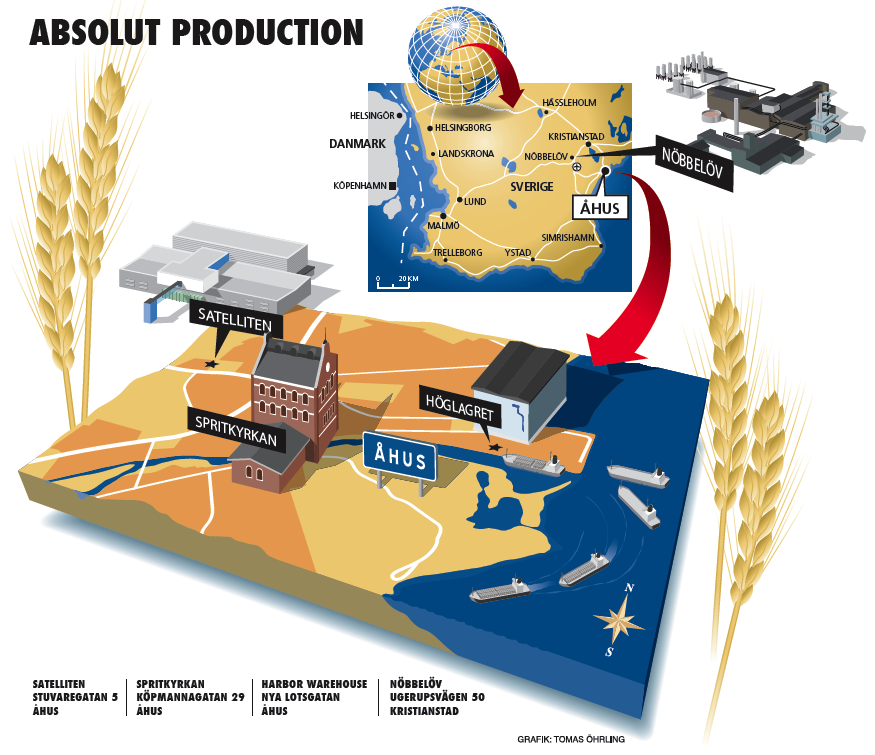 Special guest speaker:

Gunnar Broman

.

 
Gunnar Broman, head of Sweden's top ad agency, traveled to New York in 1978 to sell his distinguished counterparts at N.W. Ayer on a locally produced vodka that didn't yet exist. The very idea of Swedish vodka was an oxymoron at the time, anyway, for everyone knew back then that real vodka came exclusively from Russia. Sweden had been distilling the beverage since 1467, though, and Broman had a briefcase full of ideas with him on the trip for pushing a soon-to-be-developed version in the U.S. He brought plenty of slides along to illustrate them, and even had several solid plastic bottles made up to demonstrate exactly how they would look on store shelves. One, in particular, captured the New Yorkers' attention: a plump vessel with "no label, no decorations, and no neck." Etched on its otherwise totally clear container, in pure silver, was the legend "Pure Absolut Vodka." Someone joked that it looked like a sterile medicine bottle, but the Americans' interest was piqued. And, with it, Absolut Vodka was on its way.
Mats Svensson, the hotel owner, will also present a lecture about Absolut and its history, Swedish vodka tradition and lots of other things.  Normally the program costs $60/person, but for us it's FREE.  We'll also get to see the Black Stone bottle, the world's most expensive Absolut bottle originally made for the Royal Swedish family during their visit to Absolut Vodka in Åhus.
If you're staying at Hotel ÅhusStrand, they've offered us a special discount (book early, this is during the peak summer season). Price includes breakfast buffet.
Double room: 475 SEK / $60 per person.
Single room: 775 SEK / $90 per person.
Use the following reservation code to get your room discount:

Absolut collectors
A very special Absolut dinner is served at the hotel starting at 6:45pm. Please see
details
for pricing, menu, etc.  Thank you Mats for your price discount.
Saturday, August 14, 2010
ICEBAR & Tivoli Gardens in Copenhagen, Denmark
Meet in front of the ICEBAR (map) --
our reservation is from 3:00pm-3:45pm.  Don't be late or you'll miss our 45 minute time slot.
Special offer: 135 DKK / $23 per person (includes ICEBAR entrance fee, two drinks and rental of cape).  Check out the
virtual tour
of the ICEBAR at Hotel 27. After the ICEBAR, we'll walk around the area and make our way over to the world famous Tivoli Gardens (
map
) for dinner and drinks, etc.
For those of you joining us in Copenhagen, here's a little preview:
TRAIN/BUS INFORMATION:
Skånetrafiken
From: Köpenhamns Flygplats Kastrup
To: Åhus Glashyttan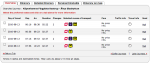 SJ
From: Köbenhavns Lufthavn/Kastrup
To: Åhus Glashyttan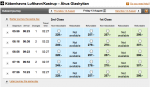 Directions
from bus stop to Hotel.
A:
Bus Stop
Åhus Glashyttan
B:
Hotel ÅhusStrand
Kolonivägen 22, 296 22 Kristianstad, Sweden


Last edited by J-E-S-P-E-R on Tue 10 Aug - 17:15 (2010); edited 160 times in total
_________________