Here's  a fantastic program launched by Absolut in New York State:New York State "Absolut Harvest" program. -For every bottle of Absolut sold , one meal will be donated to the local New York Chapter of the USA Harvest to help fight hunger in your community..The Slogan is "Buy a bottle , Give a meal".  "One Part Absolut , One part giving".The campaign was created and designed by Absolut to help give meals to the hungry.  It is an official program directly from Pernod.They created Neck Tags  , posters and drink recipe cards to help promote the program that runs through June 30th , 2010.Thanks to the release of Absolut Brooklyn , I can tell everybody that I bought many meals for the hungry this month. Well , while  I might have purchased the bottles initally , its forum members and collectors around the world that really get the credit.At the end of the Promotion on June 30th , I will post how many meals were donated locally here in New York.A very generous program.Take a look at some of the promotional material associated with the promotion.  The neck tags are really really cool.Anybody that wants a neck tag , please let me know and I will be happy to put one aside for you.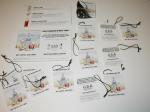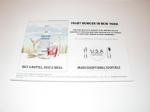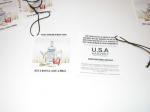 _________________
WORLDS LARGEST ABSOLUT TRADING LIST & MORE THAN 600 +++ PERFECT POSITIVE FORUM FEEDBACKS.
TRADE WITH CONFIDENCE.