Good afternoon, dear community. My name is Mike and I'm living in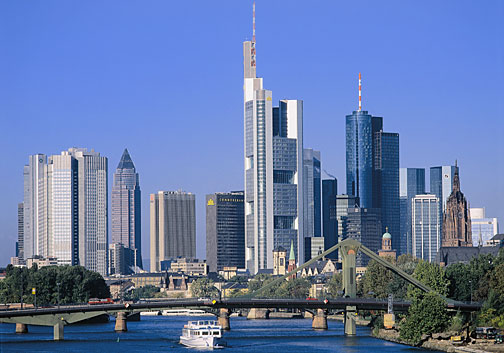 (It's Frankfurt, Germany)
Well, how to start? Back in 2005 I started to gain interest in cocktails, spirits/bottles and merchandise knowledge. It all began with a simple recipe book by Bols (Dutch producer of liqor). So I went to the local grocery store and bought some spirits, liqors, syrups and juices. Via the www I got a boston shaker, pourers and cocktail/longdrink glassware. Over the years my equipment grew and I even started working as a Bartender on weekends which I do until the present day. Someday I started collecting bottles which design I liked. Product lines (flavors) belong to it. Some of them were quite expensive and high-quality though. To own a Havana Club Máximo is 'my dream' but it's still far away. Other bottles e.g. Grey Goose flavors, G'Vine or Havana Club are still missing, too.
Of course the products of Absolut belong to my collection. Especially I do like the limited editions (who does not?). So I didn't think much time about it and just started to search for them and their stories.
The funny part of my story is that I don't like the taste of the regular vodka of Absolut at all. Its after taste is like anise and it gives me the chills. I haven't tasted any flavors yet so I cannot talk about it right now. Actually, all of my bottles are still full and sealed besides one Tequila which was opened accidentally.
I post a few pictures below that you can form your own impression.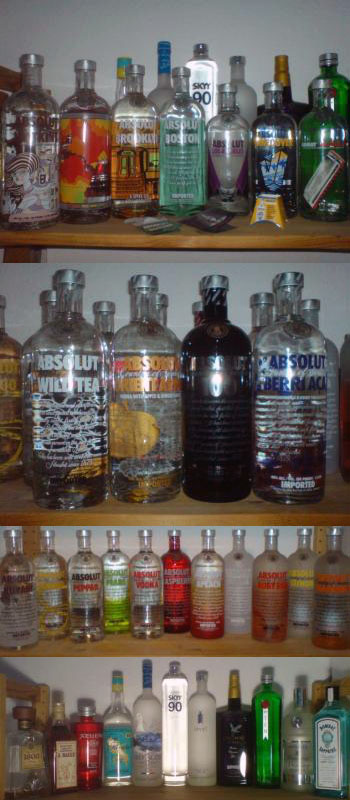 As you can see I haven't much place to store all the bottles in a more presentable way because I have to finish my studies first to earn more money and to buy a bigger apartment.

Feel free to ask questions and to leave comments.

Cheers.

mike