Hey guys,
I'd like to make a watermelon vodka for this weekend. I have a 11 kg (about 25 lbs) watermelon and I'll use a Stoli 1L
A pic found on Google Images :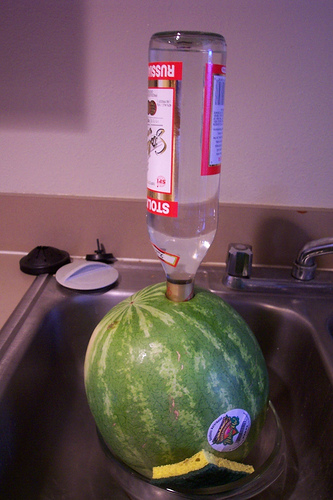 There is a lot of how-to on Youtube with different ways of doing it ... so I'm a bit confused

I think this video is the best way among all the videos I've watched. The guys says it takes 4 to 12 hours to make it.
Another guy made it in 20 min only !

Has anyone ever tried ? Any advice are welcome

_________________
My wanted/trading list
My collection
Positivie feedback : 52