I was at the local supermarket today, and noticed that they had a nice sale on select vodkas. I thought, why not buy the competition and test them against Absolut Vodka

So I got myself some famous brand names consisting of: Belvedere ($25), Grey Goose ($26), Ketel One ($22), and of course Absolut (below $20) -- 750ml bottles.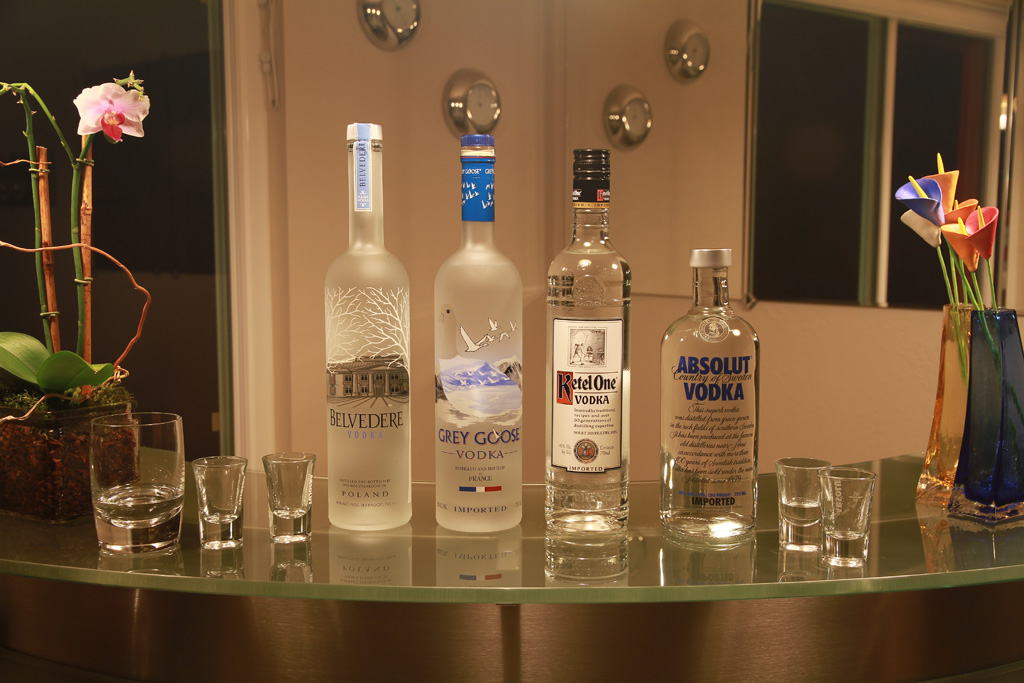 I'm not a tasting expert by any means (these are just my personal preferences)... here's how I ranked them:
#1 Belvedere
#2 Grey Goose
#3 Ketel One
#4 Absolut
Anyhow, I had some fun with this... after a while, though, it became more difficult to clearly differentiate between some of them

I'd like to hear your thoughts... any other vodkas you like?
Cheers!
_________________