I don't know if this is allowed in here so please be nice Mods 

There's currently a contest for austrian-based collectors.
First three can win a Photoshooting, a Mode 7L and third prize is a Mode Goodie Bag.
If you want to vote for me you can do this as follows:

1. Go to www.absolutgewinnspiel.at (if you use Google Chrome the site gets translated I heard)
2. Enter your birthdate
3. Click "Connect with Facebook"
4. Allow to connect
5. Click "Galerie"
6. Vote for your favourite picture an pass it on to Facebook if you like.
My entry is this one: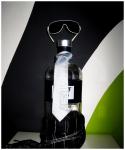 I'm currently only in 4th place so if you want to help me out, really appreciate it

Vote is upen till December 19th and you can vote once a day every day until the deadline. It takes approx. 2-3 minutes so it's not a hassle to vote.
This project is carried out with the support of P&R AUSTRIA, so I guess it should be ok to post this here :-)
Thx a lot!
_________________
Number of POSITIVE trades: 19
(0 pending)