Vodka manufacturer ABSOLUT is launching a new limited special-edition bottle to celebrate the capital in 2012.
Those behind the idea have selected seven iconic and diverse styles that they feel have helped give the city such a rich heritage and shaped its current fashion scene.
The styles chosen were Eighteenth Century Dandy, Dickensian, Pinstripe Gent, 60's Chick, SKA, Punk and 80's Casual. Characters representing these styles will appear on bottles together with some of the capital's most famous landmarks.
The artwork has been produced by award winning artist Jamie Hewlett, who gained fame with his distinctive work with Gorillaz.
To celebrate the launch of ABSOLUT London organisers are giving visitors to their Facebook page a chance to buy one of 50 rare collectors gift packs which go on sale on 22 March.
The page – which launches on 6 February – will also give visitors the chance to test just how knowledgeable they are when it comes to London's cultural history by answering a series of questions relating to each era.
Anyone completing the final challenge will be in with a chance of winning a piece of Hewlett artwork, signed by the man himself.
ABSOLUT London will be on sale exclusively in Selfridges and Harvey Nichols on 1 March, before a general release in April.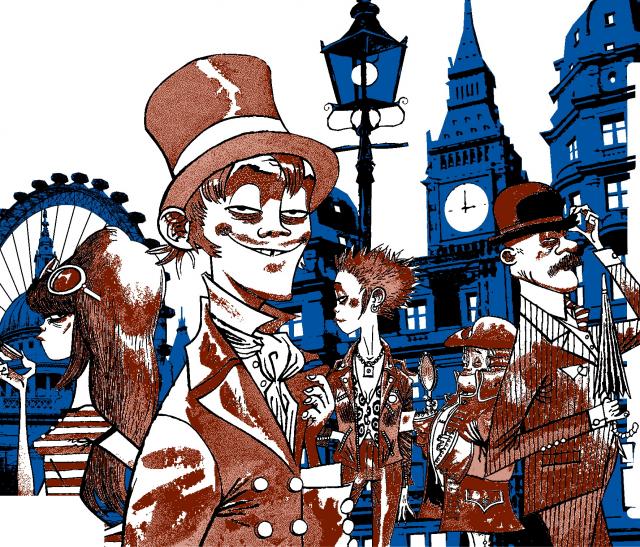 Source:
http://www.scoutlondon.com/2012/02/01/a-special-bottle-for-london-absolutel…
_________________
Wanted+Trade Lists
★★★ 117 Positive Feedbacks! ★★★