I actually started collecting years ago without actually knowing there were some many collectors and bottles.  In September 2007 I went looking for cheap Absolut to have at our wedding, when I came across a Disco bottle. I really liked the design so I bought the bottle to display. The next year I found the masquerade bottle, so I got that.  Every year since I have brought the limited edition bottle and have not open it. I then came across the Absolut Colors bottle in a random RSL and thought that there are more limited edition bottles then just one every year.  This bought me to the internet and WOW......I was shocked to see how many bottles there are.
Below is my collections, unfortunately I do not have anywhere to display them and they are currently just sitting on a a cabinet in the spare room.  To take the photo I had to place them all on a table.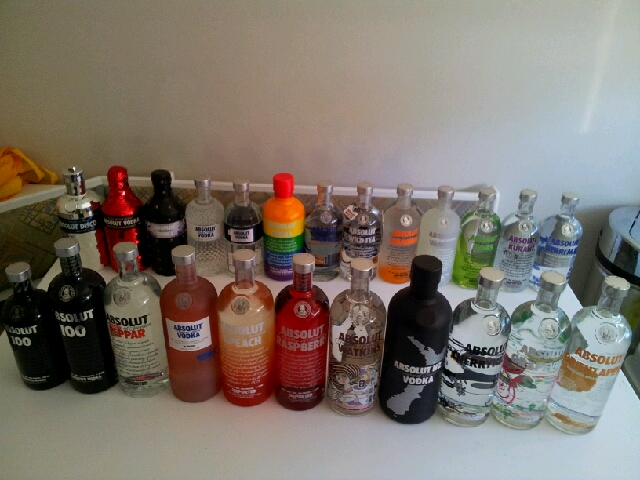 Only collecting 700ml and 1L bottles currently. I just got the 1L Absolut Unique and waiting for a copy of the London bottle to be shipped across.
Enjoy!!
Following members like this message: