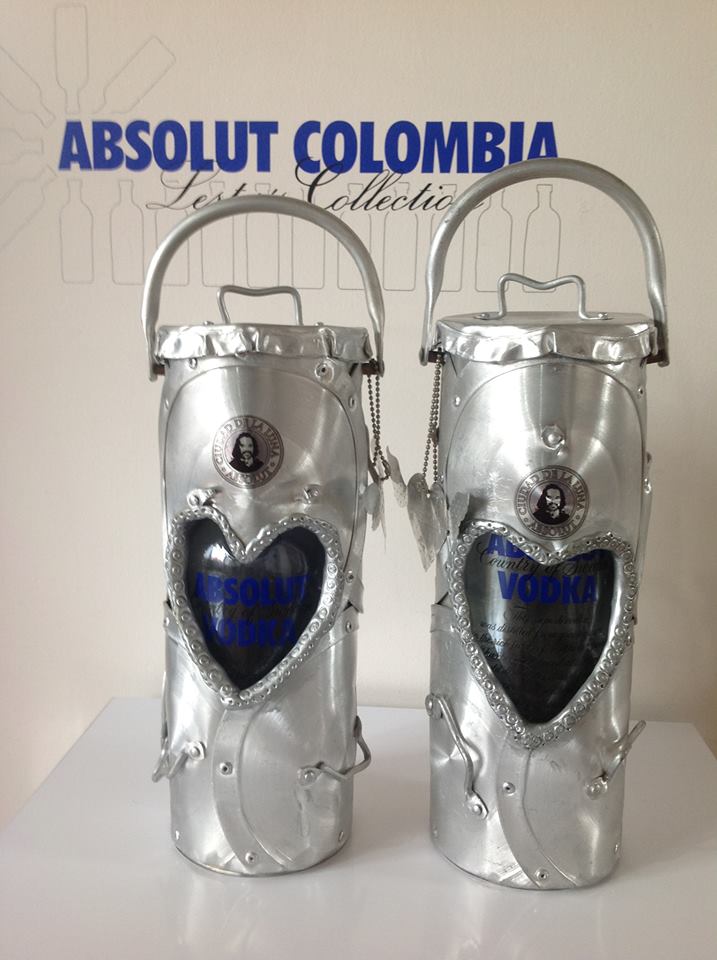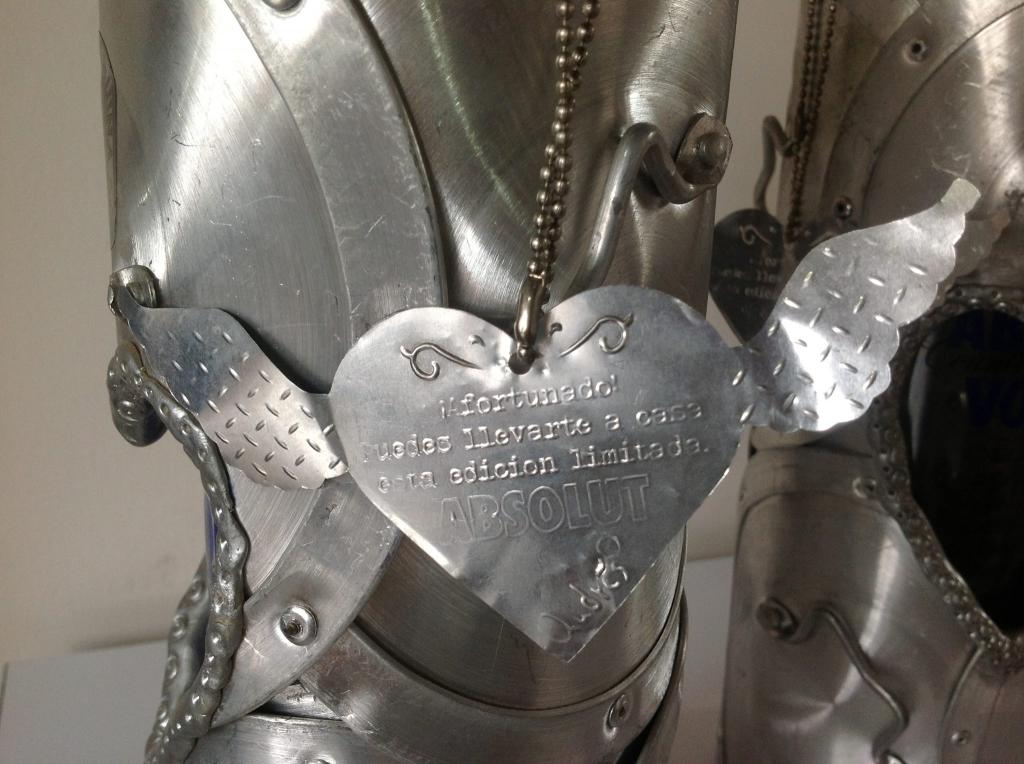 This case was launched in 2009 as an added value for Absolut consumers to the clients in the prestigious restaurant Andrés Carne de Res.
For that year Absolut vodka was the best-selling imported liqueur in this establishment even so the brand brand Absolut and Andrés reaffirmed their relationship and decided to combine excellent design concepts for a case to convey the unique character that makes this two brands: originality.
It should be noted that it is the first and so far only case designed and manufactured in Colombia for the Absolut brand.
The medallion says:
"Ciudad de la luna - Absolut" it means "City of moon - Absolut"
The tag says:
Afortunado!
Puedes llevarte a casa esta edición limitada
ABSOLUT - Andres
¡Lucky!
You can take home this limited edition
ABSOLUT - Andres
_________________