Absolut Makerfest, Bottle Hack Winner (Canada, 2014).
Leather bottle covers designed by Steven Enns from the Hand and Sew Workshop. Limited to just 10 copies of each skin.
The tan skin: brogue shoe style, laser cut with hand stitching.
The black skin: entirely hand sewn horween leather with brass accents and a red leather seal.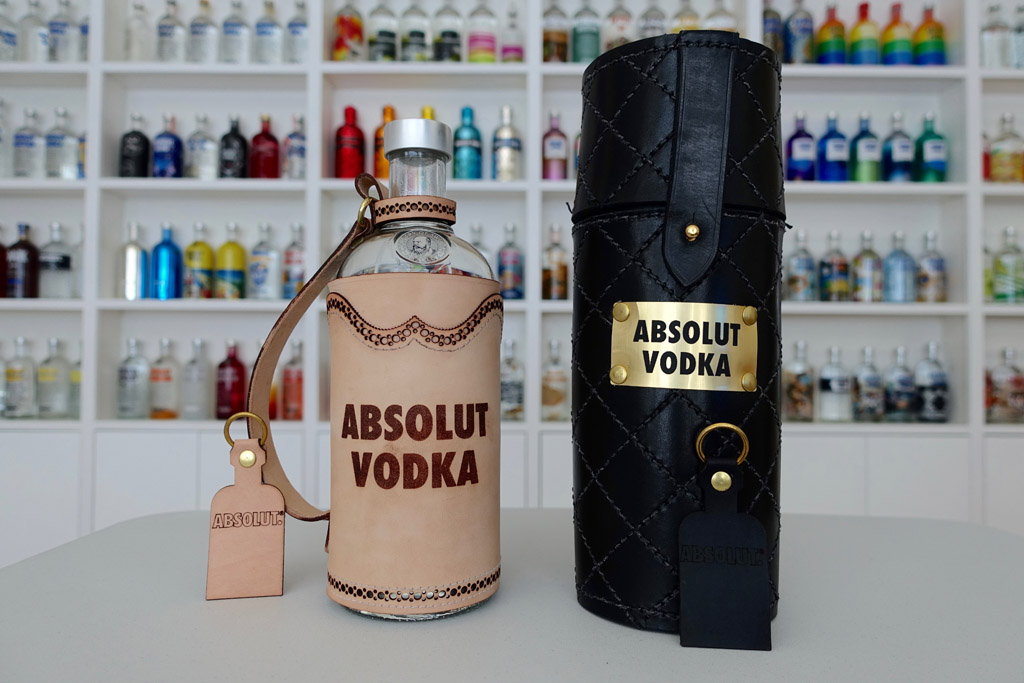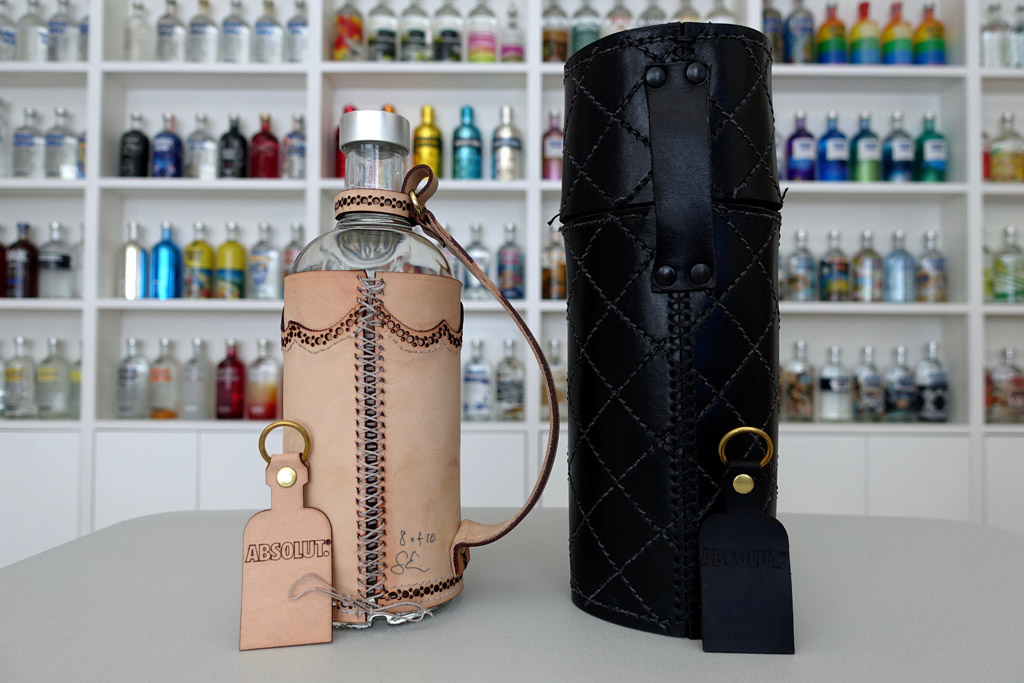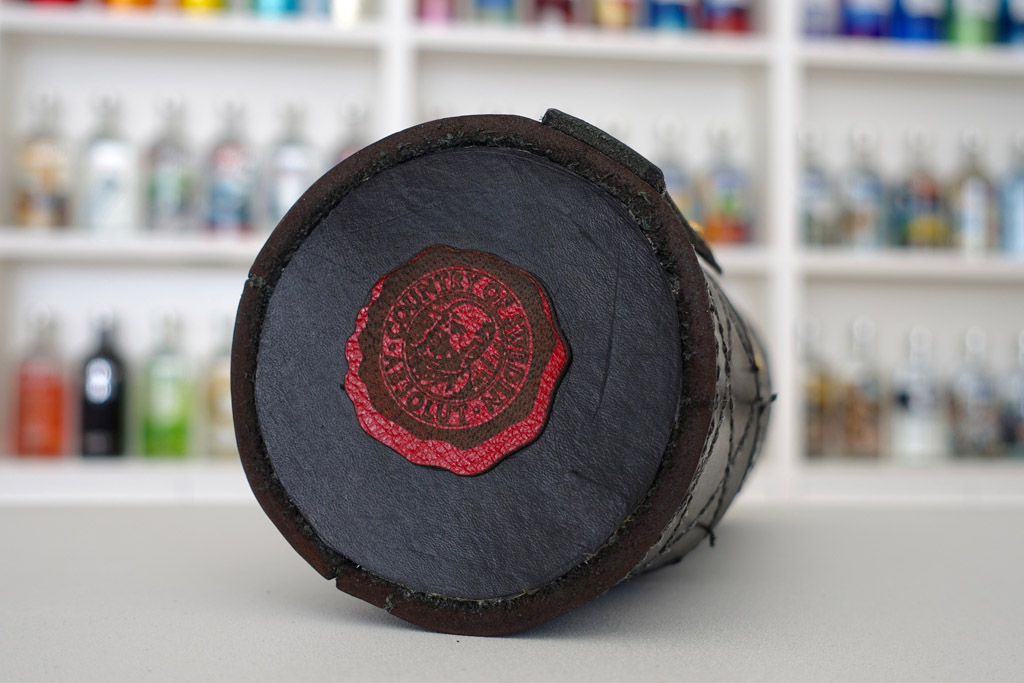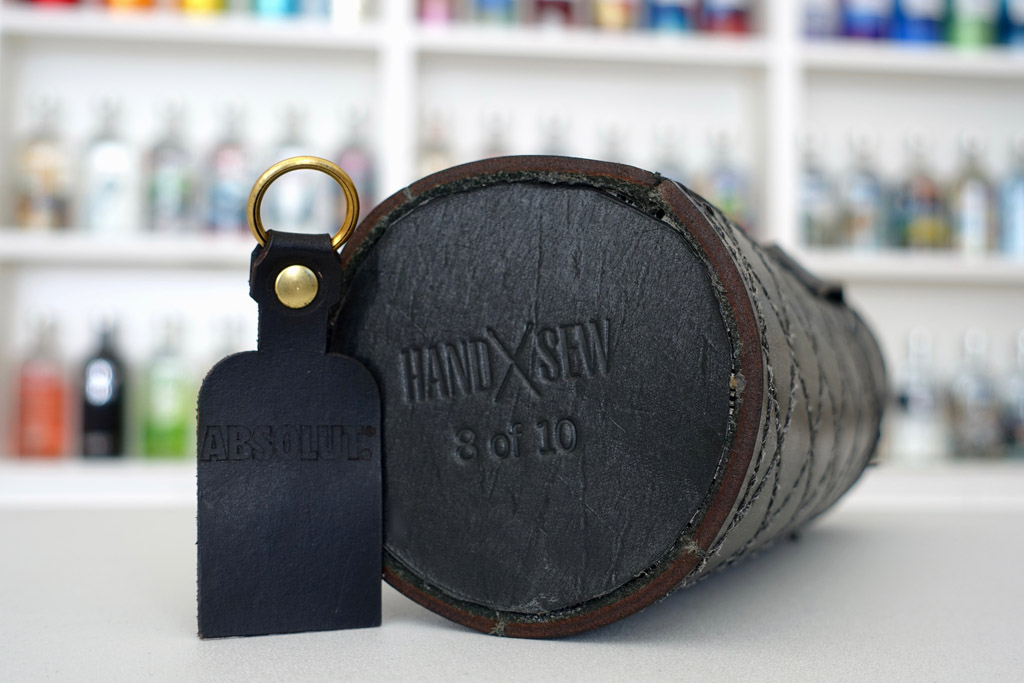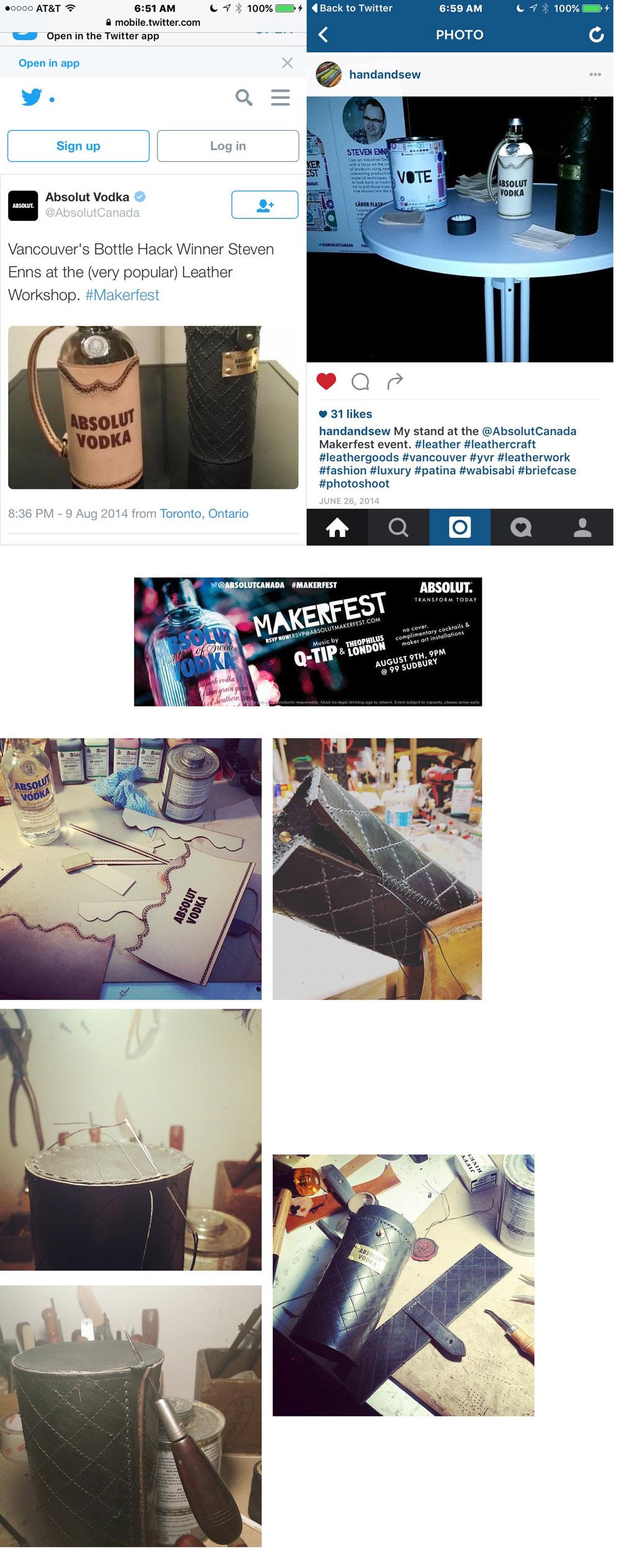 _________________