OK ... I listed a crazy item on ebay today.
I had 2 broken Absolut Brazil bottles. I removed the plastic " Monkey and Butterfly" skin from each bottle and placed them on ebay and started the auction at $9.99 for 10 days.
Here is my question to the experts on the forum. Will the 2 plastic skins sell ?
Please answer the following to see what you think will happen :
Here is the link :
http://cgi.ebay.com/ws/eBayISAPI.dll?ViewItem&rd=1&item=23029238675…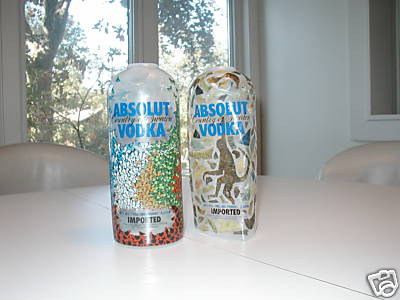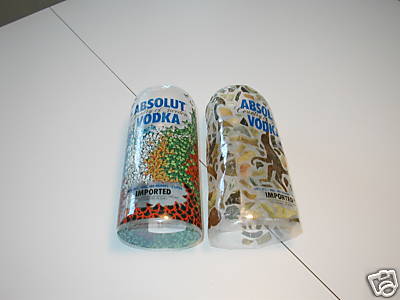 Will the item will receive no bids ?
Will anybody place an opening bid of $9.99 ?
Will there be more than one bid ?
Will the item exceed $25usd ?
Will it exceed $50usd ?
Or , Tony you are crazy .... nobody will buy these and quit wasting our time.
_________________
WORLDS LARGEST ABSOLUT TRADING LIST & MORE THAN 600 +++ PERFECT POSITIVE FORUM FEEDBACKS.
TRADE WITH CONFIDENCE.