Here's a nice old item from 1999.It was used for the introduction of the Mandrin flavor in 1999-2000 and was a point of sale promotional store item from Absolut (House of Seagram).It was used as a counter display for the 50ml & 200ml Mandrin bottles.  Its made of plastic (similar to the Absolut Urgency case) and is a really great looking piece.  Its the only one I have ever owned or seen before.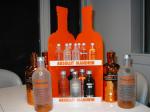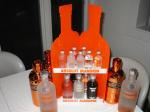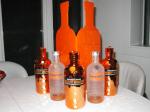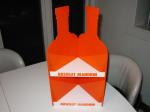 _________________
WORLDS LARGEST ABSOLUT TRADING LIST & MORE THAN 600 +++ PERFECT POSITIVE FORUM FEEDBACKS.
TRADE WITH CONFIDENCE.