French are usually blocked when trying to access foreign auctions related to 50ml ...
When trying to access those auctions, we are blocked by this message


Here is a how to access restricted auctions

What you need :
- an eBay account

- a link to a blocked auction
- an Apple iDevice (iPod Touch, iPhone or iPad -- version doesn't matter)
- eBay mobile from the
App Store
Here is a link that French can't access :

http://cgi.ebay.co.uk/absolut-vodka-and-tall-glasses-new-/

220681454498

?pt=UK_Collectables_Bottle_Pots_ET&hash=item3361a3c3a2#ht_500wt_1156
You need to get the eBay item number. In this case, the item # is
220681454498
.
Now that you've got the item #,
you have to type the item # in eBay mobile as a keyword :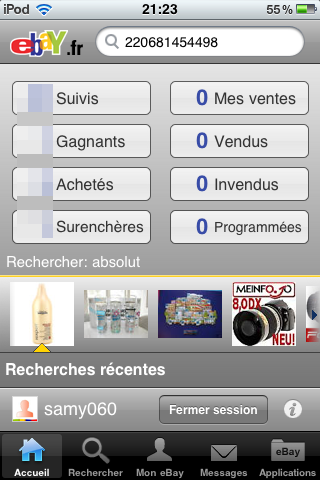 Make the search :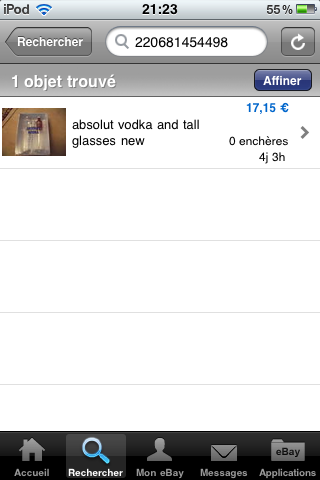 You can access everything now

: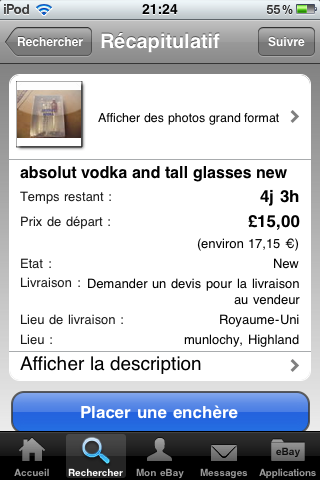 Place your bid :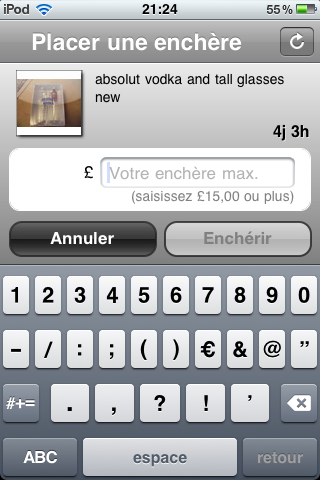 If you win the auction, do as you usually do about payment

Hope this will help French members here

_________________
My wanted/trading list
My collection
Positivie feedback : 52