I'm not a skier or a snowboarder but here in New York I find another way to enyoy the snow.
In the Adirondack Mountains we have the best snowmobiling in the country. Just beautiful trails with amazing scenery.
In the winter , the Corvette and Mercedes convertible get put into storage and the Snowmobiles and 4 wheelers (atv) take their places.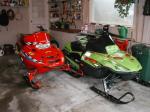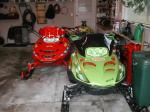 _________________
WORLDS LARGEST ABSOLUT TRADING LIST & MORE THAN 600 +++ PERFECT POSITIVE FORUM FEEDBACKS.
TRADE WITH CONFIDENCE.