Ok... I'm slowly finding more information about these items I've been looking for.  They we all made by NoMoreSleep & Stop Creative in association with Absolut for the Absolut 100 Launch party in Germany.  Not only did they have the gift box I posted before, but all kinds of various promo items for the event including the coolest pinball machine ever made.
If anyone is able to track down one of these pinball machines that is available please let me know.  I don't know what I wouldn't give to get it
I'm also trying to find a complete gift box
If anyone went to this party or has found other pictures of the pinball machine or other promo items please post them!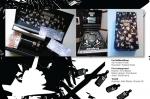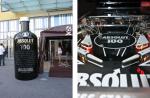 _________________