Hey
I'm doing a small piece of course work on semiotics in media advertising and i just wanted to ask some simple questions as part of my primary research. Any help would be gratefull, thank you very much.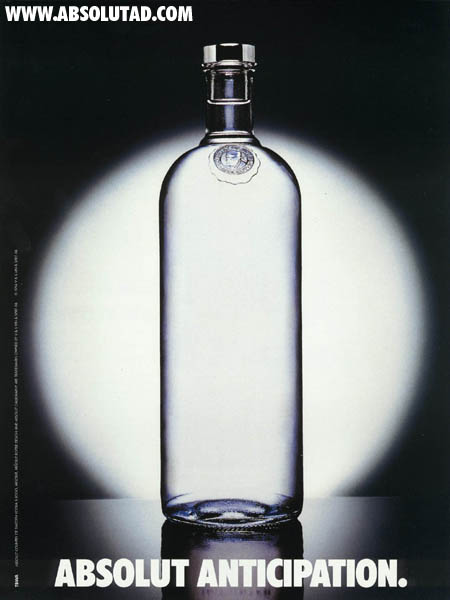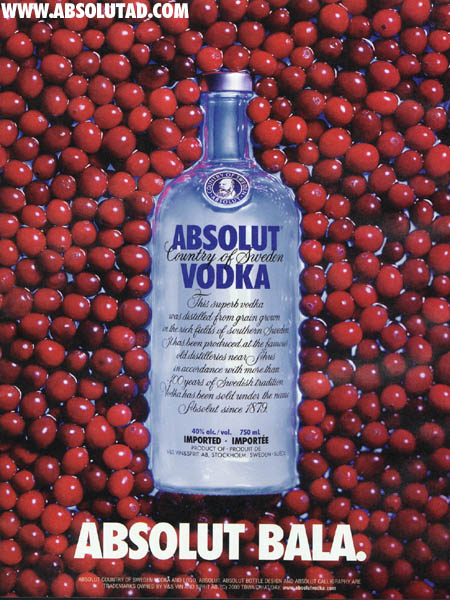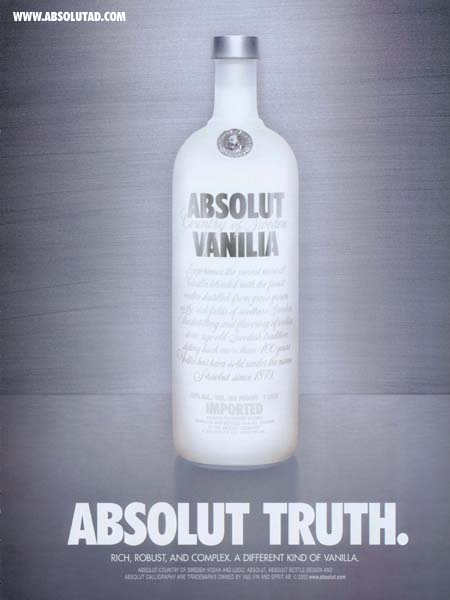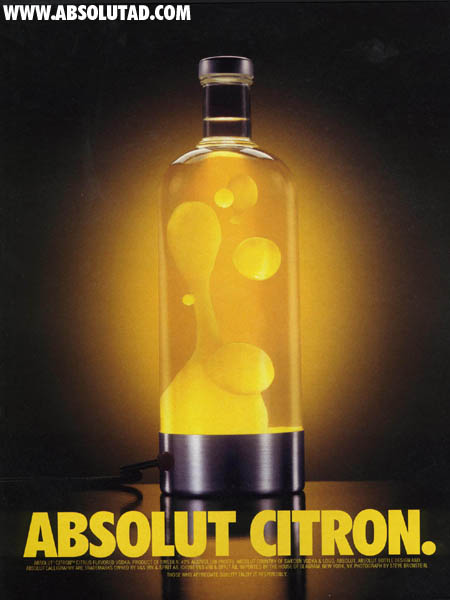 1) What Characteristics do you belive Absoult are trying to attach to thier product, when using these adverts?
2) In your opnion do you belive the text(anchorage) in any way alters your orginal opinion of what the advert is trying to represent?
3) What influenced you into becoming a fan of Absolut vodka?
4) Also why do you belive Absoult is better then any other vodka on the market?
I appreciate any help given, feel free to only answear the questions you want to, or discuss any issues. I will be on the forum for a while and contributing to this thread.
thank you again =]